Today our product line of BBQ&Baking has arrived a new style of gloves. It is Stylish and beautiful design.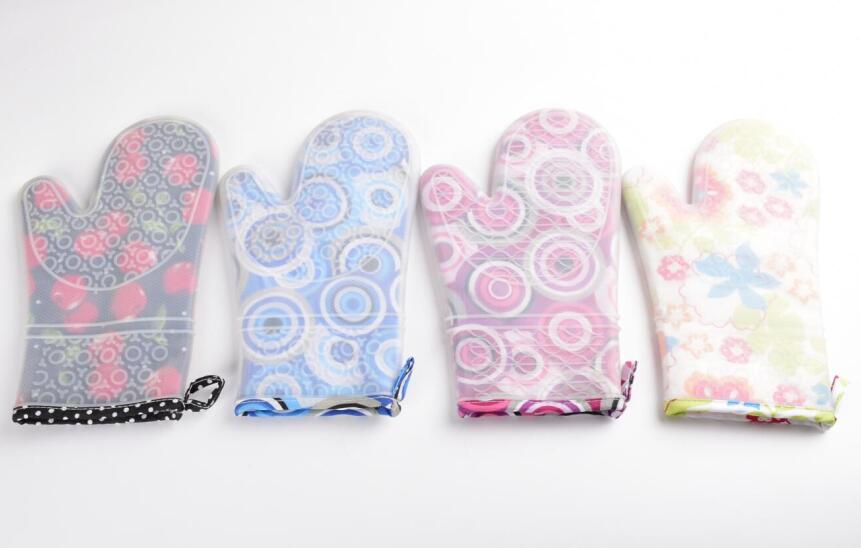 The specification is as following:
Product name: Silicone heat-resistance glove
Size: 30 x 18.5 x 1.4 cm
Weight: 168 g
Materials: Silicone + Cotton
Pattern&Logo: Customized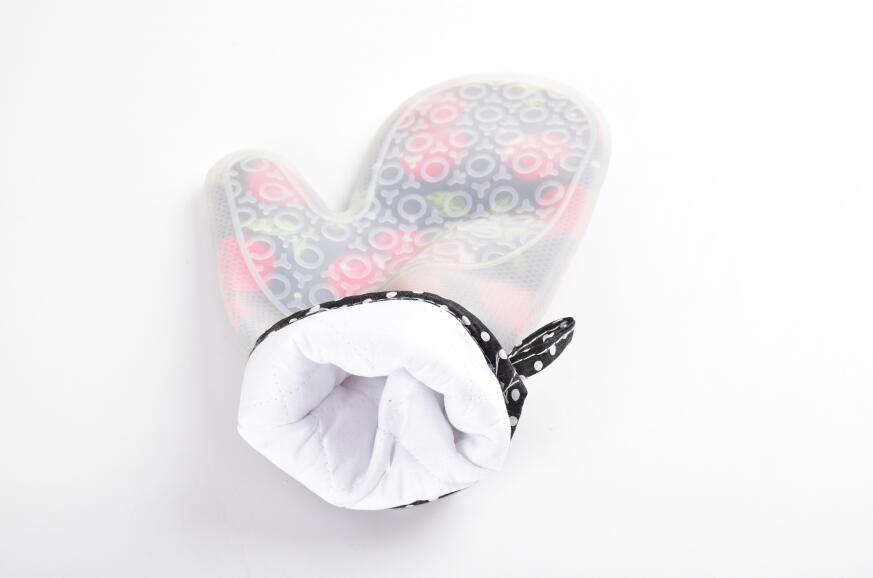 This silicone glove is made from a a layer of transparent silicone surface and colorful inside cotton, the the pattern and logo of the cotton could be customized by ourselves. It also shows that this glove is two layers design, so it is thicker with a better heat-resistance, it is not heavy, suit for everyone using in Kitchen and Backing&BBQ works.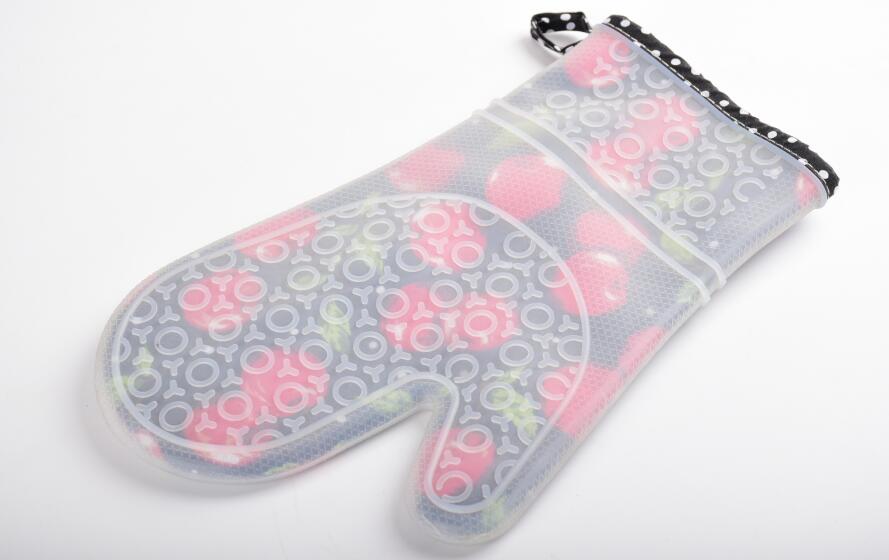 People would love this safe and pretty Kitchen Accessory glove.